Gaia's Dream Health Coaching Services
Many of us have been doing the best that we can. Giving what we have to offer and sharing what we know. Yet, we still find areas of our lives not working, that feel stuck in old patterns and seem to be holding us back from that full life of service and potential of which we know we are capable.
Gaia's Dream Health Coaching is dedicated to partnering with you, to help your full flowering and potential to occur. Let me help you bring your light, love and power into the world. Let me help you be the change you want to see in the world and fully embody yourself in your work and service.
Gaia's Dream Health Coaching offers one-on-one coaching, groups, classes and workshops both in-person and online via Skype, to help you reach all of your life goals and dreams; including career, relationships, health, wellness and spirituality.
My training as a health coach with The Institute For Integrative Nutrition and many years of teaching experience and assisting others has enabled me to help you find the balance, health, joy and success you are dreaming of for your life.
You know what you want and need to make it all work.
Let me help you get there!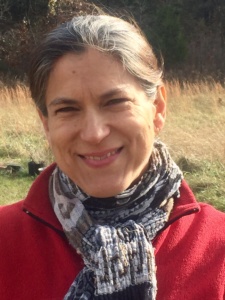 Maya Costley
Certified Health Coach
Gaia's Dream Health Coaching
(479) 244-0650